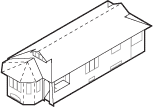 Chicago Bungalow
The Chicago Bungalow is a 1-1/2 story single-family house with narrow layout to fit a city lot. The style typically features wide eaves, a prominent bay of windows in front, and off-center entrance. One or more dormer windows bring light to a small attic. Most are made of brick with simple limestone ornaments and decorative brick patterns.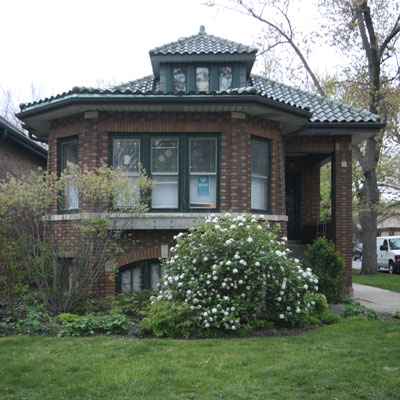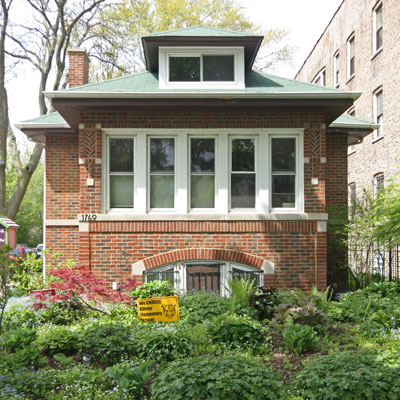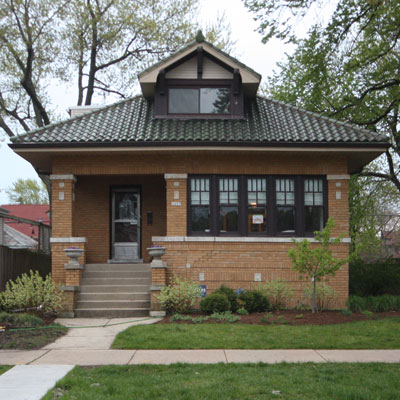 Chicago's bungalow style is a descendant of the Arts and Crafts style cottages built in California in the early 1900s. The style emphasized simple forms and solid proportions, often with large sheltered porches, and made from humble building materials. In Chicago the bungalow style incorporated the horizontality and brickwork of the Prairie Style. Bungalow interior layouts were more open than previous house types, with living and dining rooms connected by wide doorways and french doors to large sun porches.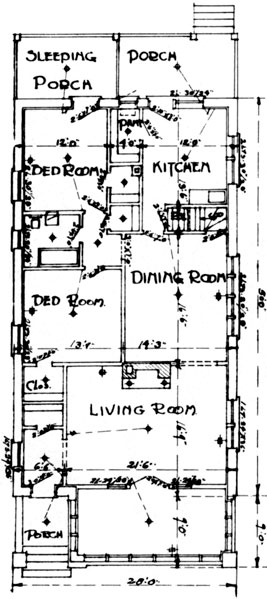 Over 80,000 bungalows were built in the new "Bungalow Belt" neighborhoods of the 1910s-20s real estate boom, when Chicago was the fastest-growing city in America. Car ownership doubled in those decades, providing easier access to cheaper land and larger lots at the edge of the expanding city. New zoning laws discouraged industrial development in residential areas, but also restricted the value of houses built there, leading to streets of repetitive bungalow houses and occasional two-flats.
The houses featured modern mass-produced kitchen and bathroom features. They were larger than the average home size at the time, but interiors were designed to be compact and make efficient use of space. The bungalow appealed to middle class home-owners, but was not as affordable as a multi-family two flat which could provide rental income.