History of Your Street
Looking closely at the vernacular architecture of Chicago's neighborhoods, you may become curious about the history of your own street. If you know any family or neighbors who have lived there for a long time, ask them about their memories of the area. They may even have photos of the street which show what has changed or stayed the same over time.
To get an idea of what the street looked like long ago, old maps are a valuable resource. With a Chicago Public Library card you can look at old fire insurance maps from the Library of Congress through Fire Insurance Maps Online which detail every house on the block. If the houses on your street appear in maps from different years you may be able to track changes to the buildings over time.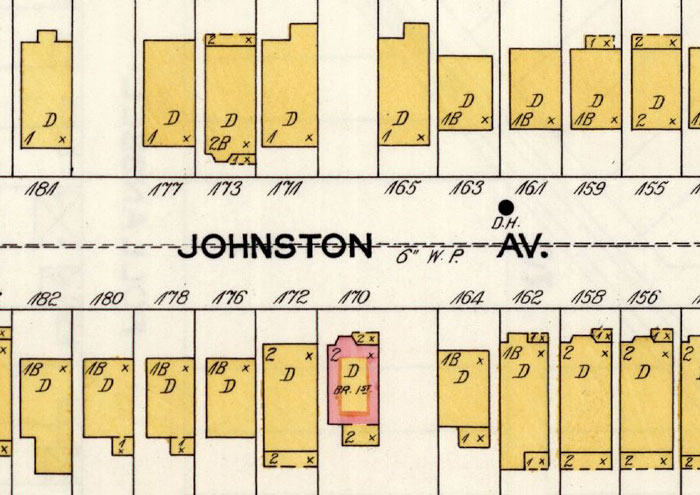 Some of Chicago's smaller residential street names were changed over time, sometimes more than once. In the early twentieth century, shorter street sections were renamed to match longer ones, making a less-confusing grid across the entire city. The Chicago History Museum has a list of street name changes. Another major change occurred in 1909 when many houses were renumbered to a consistent address system for the whole city. A Chicago History Museum book pdf matches the old and new address numbers. If all this is a little confusing, comparing fire insurance maps from different years can help visually double-check the street name and address changes.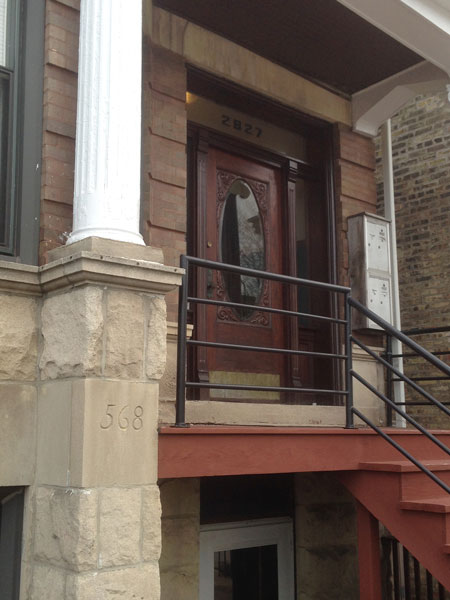 Once you've discovered any previous addresses of the houses on your street, try searching for these house addresses in newspaper archives. With a Chicago Public Library card you can search the Chicago Tribune Historical Archive to see if there are any articles that mention the street. The text-recognition programs that catalog these articles sometimes make mistakes, so try also searching misspellings and typos of the street and address. You can also search Google Books and the Library of Congress newspaper collections, as well as numerous other free and subscription newspaper archives online.
To discover who once lived in the houses on your street you can look at older census records. The Enumeration District Finder Tool allows you to find the correct record from a house address, though the tool is better explained in this guide. Searching for a few names of previous residents may also help locate the correct census records that list all the houses on the street. If you have a subscription to Ancestry.com or a free account on FamilySearch.org, search for names of previous residents to find more historical records. With some luck and patience, you may be able to connect with descendants of former residents of your street who may have photos of those long-lost neighbors or even an old photo of their houses.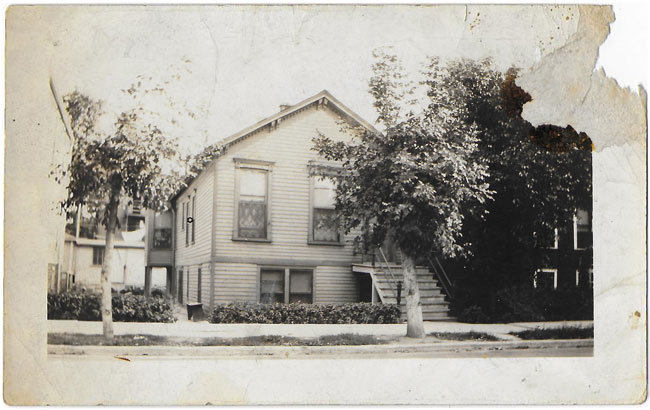 Many neighborhoods have their own online groups that may provide more info about the history of your street, or connect you to neighbors who know a lot about local history. You may be able to share your own discoveries or work together to tell undiscovered stories of vernacular architecture. The next time you walk down your street, you'll have a new appreciation of all the houses you pass.