Chicago Two-Flat Apartment Building
The common Chicago "Two-Flat" is a small multi-unit building with two or three apartments and a shared entry. Thousands of two-flats were built in Chicago in the first half of the 20th century in a wide variety of styles. While some are built of wood or stone, the term two-flat most often describes a brick building. The front walls of many brick two-flats have simple decorations made by skilled masons out of bricks set in patterns or with stone and terracotta accents.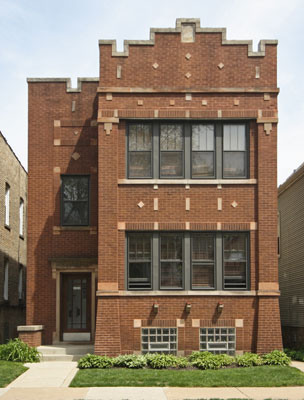 After the Great Fire in 1871 and another conflagration in 1874, insurers forced Chicago to ban wood construction within a fire limit roughly equivalent to the city limits. Fortunately the city sits atop a thick layer of clay well-suited for brick-making. However the "Chicago common" bricks from this clay can be uneven in color when fired. For most brick buildings in the city, rough-looking common bricks are used for the side and rear walls and interior structure, while finer materials, such as red brick from St. Louis and cream colored from Milwaukee, were used as face brick on the front of the building.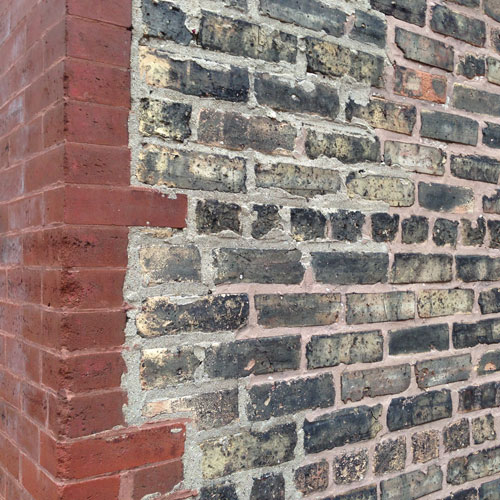 Thousands of two-flats were built in Chicago during the 1920s real estate boom, in new subdivisions expanding from the city and as infill development on empty lots in older neighborhoods. Many two-flats feature large front porches and decorative brickwork exteriors similar to single-family bungalows built at the same time. Indeed one article from 1922 describes the floor plan of a two-flat as simply one bungalow stacked on top of another: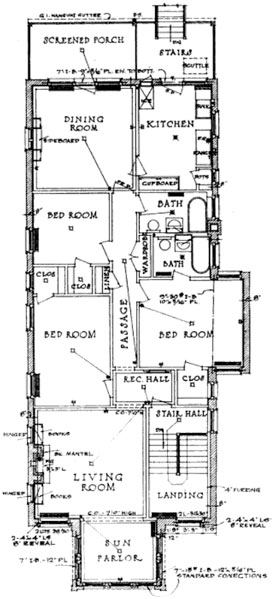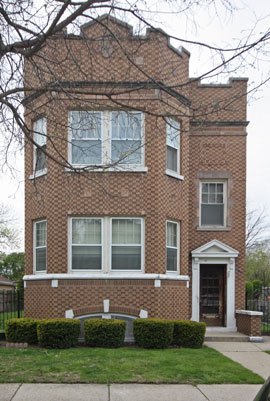 Many two-flats were built or purchased by second-generation immigrants who were first-time homeowners. The extra apartment could provide rental income to cover the taxes and mortgage or could be rented to extended family. Sometimes a smaller non-permitted apartment was added in the basement years later.
Owner-occupied two-flats are a important key to maintaining affordable housing in Chicago. In gentrifying neighborhoods many two-flats are being converted to single-family houses. While this may preserve the historic appearance of the building, it lessens the urban density that sustains businesses and schools in urban neighborhoods.